Create Your Escape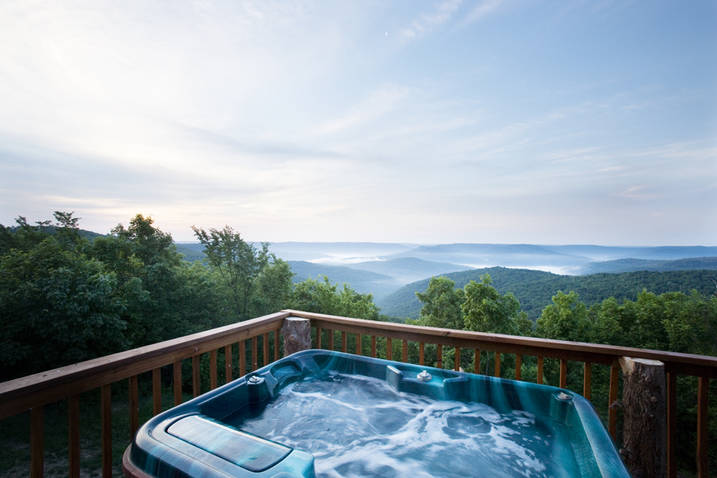 Buffalo Outdoor Center
Sometimes when living life on a strict budget, vacations and getaways can be hard to come by. But you

can always use your

imagination and dream

big for when you get a little extra cash!

Arkansas Women's Bloggers recently posted that www.arkansas.com/escape is holding a drawing to "Create Your Own Escape"

.

Basically, you pick out what in Arkansas you would love to do and where you would love to go to enter, and then one lucky winner is picked to go on their dreamed

-up vacation

! I thought it sounded like great fun, and here is what I came up with:
I would love most to stay at one of Buffalo Outdoor Center's secluded cabins. Featured here are pictures of their "Cabin X". It is a gorgeous cabin located near the Buffalo River, complete with a beautiful view, gas fire place and a hot tub - all of my favorite things when picking out a romantic place to stay with my hubby! Just looking at pictures of it makes me want to relax and enjoy the sounds of nature and solitude.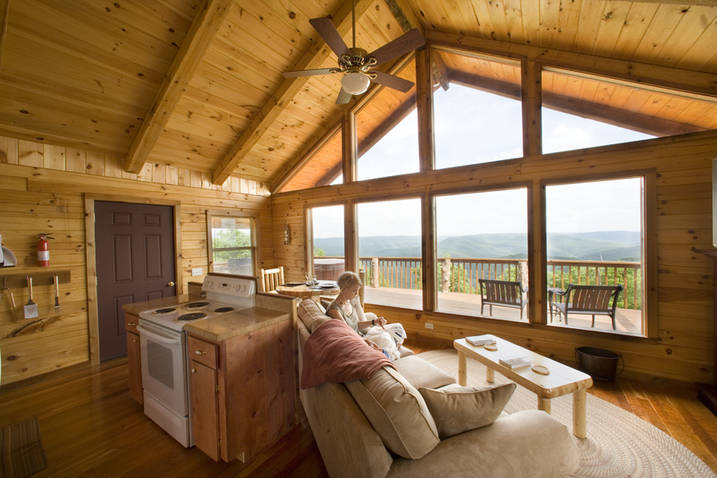 Buffalo Outdoor Center
I also picked Buffalo Outdoor Center because you can go canoeing on the beautiful Buffalo... what a relaxing way to spend a day! Just the outdoors and me. They also offer a zip line canopy tour, hiking, plenty of swimmin' holes, and places to watch elk. It is

an outdoor lover's paradise!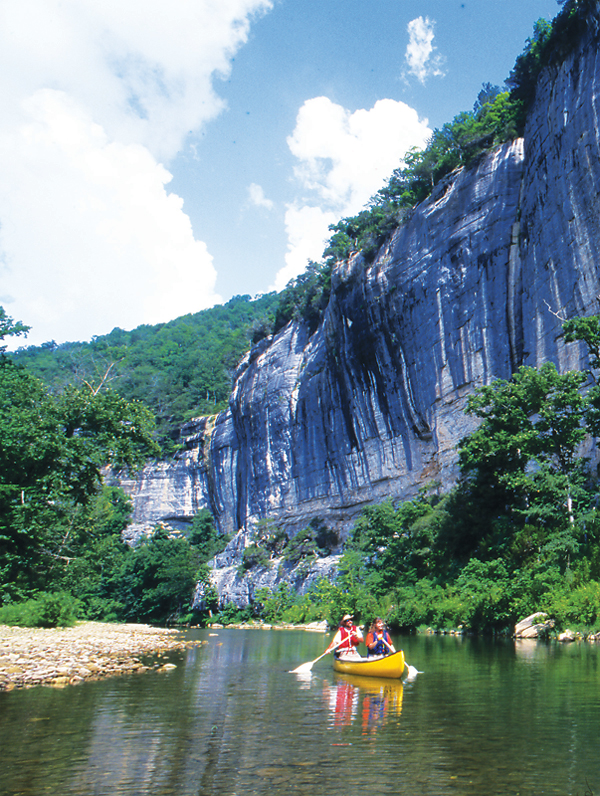 Buffalo Outdoor Center
After a fun filled day outdoors, we could stop by Scenic Point Gift Shop to pick up some

souvenirs

to remember our wonderful trip

!
Since the cabins are nice and secluded (just the way I like it), we have to would travel a few miles into the nearest city, which is Harrison, to eat at Devito's Italian Restaurant. Devito's has wonderful reviews and they serve trout and various delicious Italian dishes. Just looking at their menu makes my mouth water! Their restaurant is also rated highly on the Urbanspoon, which I trust ver

y much!
A few extras I decided to add on this post just for fun: Since, hypothetically, we would already be in the Harrison area I would stop by Trenz Salon & Spa for a new hair-do, a facial, and a relaxing massage. I picked Trenz because it looks like a very professional, well managed and comfortable spa. During my relaxing spa time, hubby could explore Barrett's Hunting Supplies, an outdoor store in Harrison with plenty of guns, ammo, and other man-stuff that I know he would love! Then after a fun day in town of shopping and relaxation at the spa, we would head back to a beautiful cabin on the Buffalo. Boy, this sounds like a FUN time!!
Arkansas is a beautiful place to visit and a wonderful place to live, and if you ever get a chance, come experience this wonderful state!
All photos obtained from their respective sites as mentioned and li

nked.